We offer our clients personalized Auto Insurance plans. We are here to help you ensure you're legally covered while providing efficient assistance in the case of an accident or injury.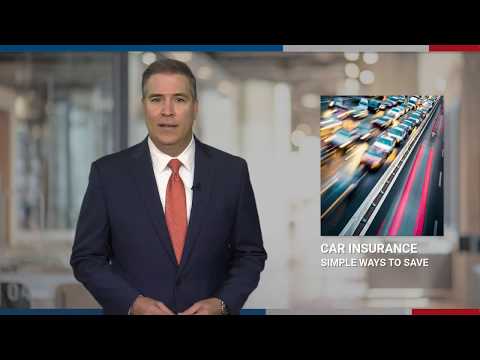 Know the Coverage Options
Most states require drives to carry Liability Coverage. This covers bodily injury and property damage. Medical expenses and property damage are still covered even when you are at fault. This ensures that if you are liable for damage, you will be covered in case of an accident.
This coverage helps pay for damages to your own car when hitting a fixed object such as a fence, streetlamp, or guardrail.
This coverage is important for when your car is broken into, vandalism, or animal collisions. Natural damages are included such as hail, fire, and flood incidences.  The losses to your car are covered through Comprehensive Coverage.
Uninsured/Underinsured Motorist Coverage
Studies show that 1 in 7 drivers are uninsured and it is our mission to help protect you on the roads. The Uninsured/Underinsured Motorist Coverage provides coverage for you if you are injured and/or your car is damaged when the other party is at fault.
This covers you and those in your car to pay their medical expenses in the case of an accident.
Personal Injury Protection
Similar to Medical Coverage but offers more detailed services such as covering funeral costs, work loss, and rehabilitation costs.
 Comprehensive vs. Collision Coverage
To customize your Auto Insurance policy, come in to the office to meet with Mark to talk about your needs, budget, and desired coverage.
Other Benefits
We offer our clients Accident Forgiveness after three years without another accident. This in an optional addition to your insurance policy.
Towing and Roadside Assistance
We are available 24/7 to help you get you back on the road. We offer towing, locksmith support, jump start assistance, and other repairs.
Our office is happy to provide recommendations for reliable glass companies in the area.
Multi-Policy DiscountWhen you have Auto Insurance with us and decide to purchase Home or Life as well, you are eligible for additional discounts.